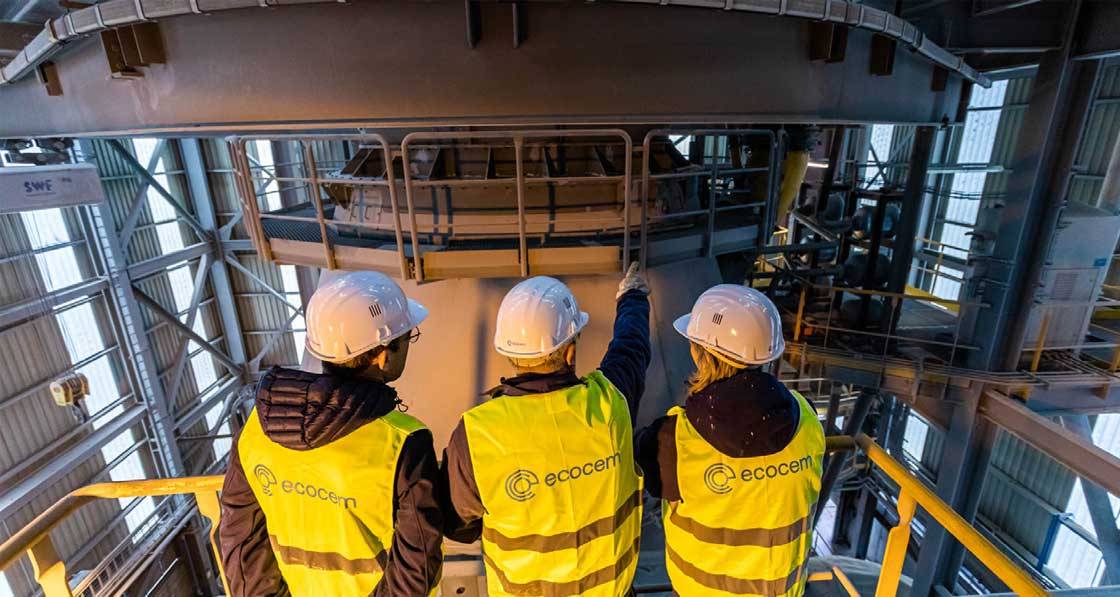 News Desk
Cemex and Ecocem partner on low carbon R&D
Building materials supplier Cemex, and Ecocem, both European leadingedge companies in lower carbon construction technologies, today announced a new partnership, which will see the two companies work together from June 2023 to evaluate and implement lower carbon solutions in France.
This article was originally published in issue 45 of Passive House Plus magazine. Want immediate access to all back issues and exclusive extra content? Click here to subscribe for as little as €15, or click here to receive the next issue free of charge
Cemex and Ecocem have a long history of collaboration, with Ecocem supplying Cemex France with raw materials for many years. With this extension of the partnership the two companies will explore opportunities to use lower-carbon cementitious material in concrete production, in line with Cemex's European aspiration of hitting a 55 per cent reduction in CO2 emissions in its operations by 2030.
Initially, the partnership will trial lower carbon solutions in ten of Cemex's French readymix production plants, with the ambition to extend in France and potentially the wider region as part of a portfolio of initiatives in the sector. Developing innovative partnerships with key industry players such as Ecocem is an important pillar of Cemex's dedicated climate action strategy, Future in Action.
Cemex France president Michel Andre said: "Cemex continues to reinforce its commitment to advancing the sustainability agenda with the announcement of this extended partnership with Ecocem. We know that if we are to achieve our global ambition of operating as a net-zero business by 2050 we must prioritise exploring innovation and new technologies with like-minded companies who share our dedication to leading the industry's transition to a lower carbon and circular economy.
"The validation of our global goal through the Science Based Targets initiative (SBTi) for alignment under their 1.5 C scenario, the most ambitious pathway defined for the industry, further underlines our commitment to more sustainable operations, products and solutions."
Ecocem founder and MD Donal O'Riain said: "Cemex has been a key partner for Ecocem since the inception of our business in France. Combining our strengths has huge potential to make considerable progress in supplying lower-carbon cementitious material for use in lower-carbon concrete. We are firmly committed to this partnership starting in France. It is only through working together we will make the progress needed to achieve decarbonisation targets."
Last modified on Tuesday, 19 September 2023 13:48