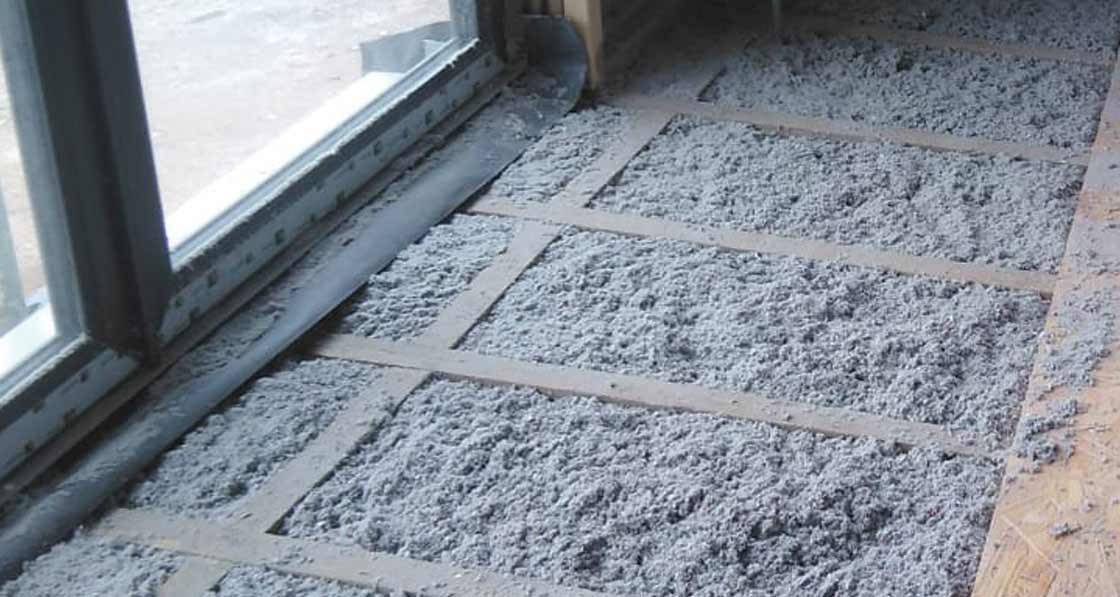 News Desk
Choose cellulose to protect against damp in attics — Ecocel
The government substantially increased the available grant for attic insulation earlier this year, and given the expected boost in attic upgrades this is likely to stimulate, John Egan of Cork-based cellulose insulation manufacturer Ecocel says that it's critical homeowners consider factors such as moisture performance, as well as airtightness and carbon footprint when choosing their insulation material.
This article was originally published in issue 42 of Passive House Plus magazine. Want immediate access to all back issues and exclusive extra content? Click here to subscribe for as little as €15, or click here to receive the next issue free of charge
Grants from the Sustainable Energy Authority of Ireland will now cover approximately 80 per cent of the cost of attic insulation, with the grant for a typical semi-detached home increasing from €400 to €1,200 for example, as a response to the current high cost of energy.
"Since the announcement of the increased grants for attics it is important that we use circular-economy, Irish-manufactured low-carbon cellulose fibre insulation," said Egan of Ecocel. "Ecocel is made from locally sourced recycled newspapers."
Egan said that cellulose is a hygroscopic, breathable material, which means that it can naturally absorb moisture that migrates from a dwelling into the roof space, and then release it into the ventilated attic space, without the need for the installation of a separate vapour control membrane during retrofit works. This prevents dampness and mould and ensures the insulation continues to provide the level of insulation it was designed to, he added.
"Cellulose will last the lifespan of the building without a vapour membrane, providing consumers with long-term peace of mind and value for money," Egan said. Recent research from the University of Ulster [see issue 41 of Passive House Plus] also found that Ecocel attic upgrades improved the airtightness of three dwellings tested, by up to 9 per cent.
Egan added that BERs should require a real-world assessment of building performance at certain intervals (such as one, five and 10 years) after a building is occupied, to verify that the building is performing as it was designed, and to check if insulation is still performing. "BERs mean nothing unless you're testing afterwards," he said.