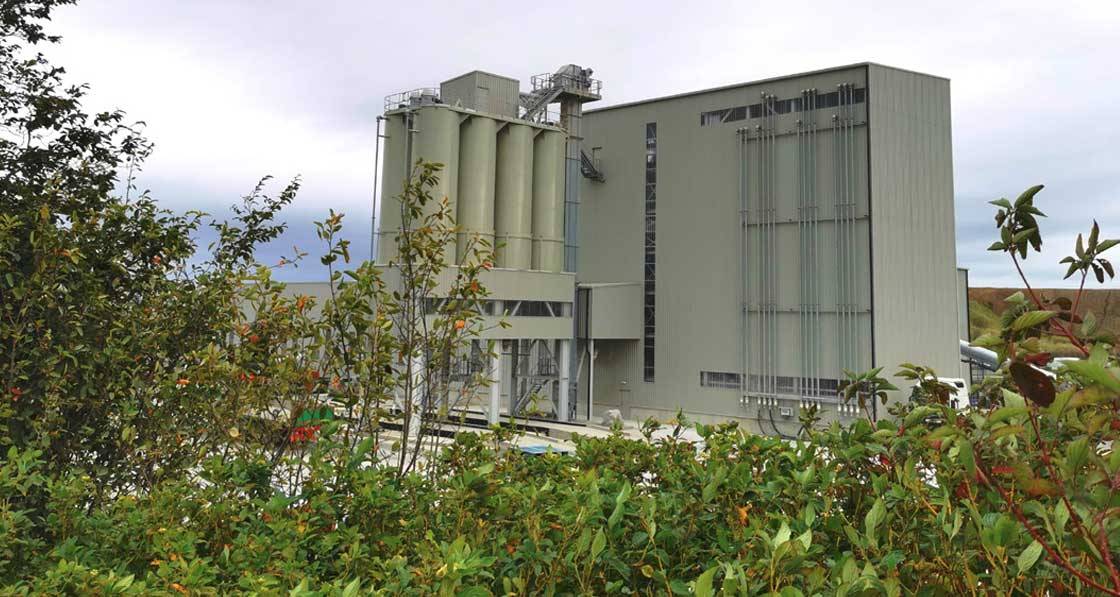 News desk
Kilsaran publishes EPDs as part of green journey
Leading cement products manufacturer Kilsaran has become the latest Irish building materials company to publish Environmental Product Declarations (EPDs) for some of its key products.
This article was originally published in issue 35 of Passive House Plus magazine. Want immediate access to all back issues and exclusive extra content? Click here to subscribe for as little as €10, or click here to receive the next issue free of charge
Kilsaran International is Ireland's leading independent supplier of concrete building materials including ready-mix concrete, aggregates, bituminous products and surfacing, paving, masonry and block products.
The company published its first two EPDs earlier this year. This first EPD is for a range of its paving block products comprising Newgrange 80 mm silver granite, Clima Pave 60 mm Curragh Gold, and Corrib 60 mm black granite. The second EPD is for its M4 Masonry Mortar.
These are the first EPDs on the Irish market for heavy construction products. Environmental Product Declarations provide independent verification of a product's environmental impact across a range of different parameters, from global warming potential to eutrophication, acidification, ozone depletion and natural resource depletion.
"It allows the purchaser to specifically examine the performance and impact of similar products in an accurate way," said Kilsaran's group technical manager, and head of sustainability, Keith Goodwin.
"This journey for Kilsaran allowed us to clearly see which materials and production processes have the greatest environmental impact and to review and adjust where necessary, as well as look at alternative supply chains to improve the performance of our products."
"The EPD journey is very much in its infancy in Ireland. The level and detail of data gathering is very complex and the process of creating an EPD takes considerable time and input." Kilsaran's EPDs were produced by leading life cycle assessment consultancy EcoReview.
Goodwin said that for Kilsaran, who produce many different products across several sites, it will take some time before EPDs are available for all its products. But he added: "EPDs are however being warmly welcomed by specifiers and industry as a progressive step in transparency of the impact of products across their lifecycle, and Kilsaran are delighted to be one of the first to take a step forward in this area."
The move to publish EPDs is just one part of what Goodwin calls the company's journey from "grey to green".
He explained: "For example the company have comprehensive objectives around efficiency as exampled by transport and logistical arrangements," he said. "Over 80% of aggregates are transported 40 km or less from extraction to use, which is significantly below industry average. In addition, the business has eliminated the use of pre-Euro VI trucks in the fleet, also an industry first. Euro VI trucks have among other benefits, NOx emissions of approximately 90% below that of Euro III trucks."
"In addition to minimising transport distances of bulk raw materials, all wash and process water in concrete production is fully recycled, rainwater harvesting is used in production factories and by-products and waste from other industries such as china clay stent from the paper industry can be incorporated into concrete products."
Goodwin says the company has also been working hard to reduce the local environmental impact of its quarries and factories. He said that as a matter of course in-depth planning, consultation and environmental impact assessments, including extensive bio and geodiversity reviews, are conducted for all new and existing sites.
"We have a dedicated planning and environmental management team with significant expertise in this area. Quarry facilities are fully planned and designed through their lifecycle. This includes development and landscaping works prior to operation, to minimise visual and audible impacts, bio and geodiversity protection measures during operation, and also for end of life to restore facilities to beneficial use, including amenities such as wetlands."
"Quarries also provide unique habitats for wildlife even during operations, such as sand martins which breed in burrows dug into stockpiled sand. One active Kilsaran quarry even has a breeding pair of peregrine falcons in residence."
Goodwin says that in recent times, traditional construction materials have been challenged by construction professionals as building requirements, performance and demands for sustainability all rapidly advance. "Recognising this, we employ a team of concrete technologists who review customer and project requirements and design materials that have to balance engineering performance, cost optimisation and more importantly than ever, minimal carbon footprint and environmental impact."
Goodwin says that the concrete industry in Ireland is unique in Europe in that principally CEM II is used for most concrete production, and offers a reduced carbon footprint over CEM I or traditional ordinary portland cement, which are used more commonly in the UK and EU. Other supplementary cementitious materials such as GGBS (a by-product from steel production) and PFA (a waste stream from coal fired power stations) are also commonly used to reduce the use of cement and thus the carbon footprint of concrete products.
Goodwin says that Kilsaran employs over 700 people and supports more than 250 further personnel who operate as key contractors. "Due to the nature of aggregate production and processing, many of these operations are in rural areas and therefore anywhere from 20-50 personnel are employed in each location. This provides sustainable, long term employment and associated socio-economic benefits to regional and rural communities where local, high quality job opportunities are often not there even in buoyant economic times."
"Long term integration in the community is a key value at Kilsaran and in addition to the provision of employment this is achieved through sponsorship of local initiatives and provision of resources and materials, such as recent projects including surfacing works to Lann Léire GAA Dunleer, Co. Louth and the field of dreams sensory facility for Down Syndrome Cork.
A family owned and managed company, Kilsaran has been in operation for over 55 years and now operates out of 24 locations in Ireland, as well as having a presence in the UK.