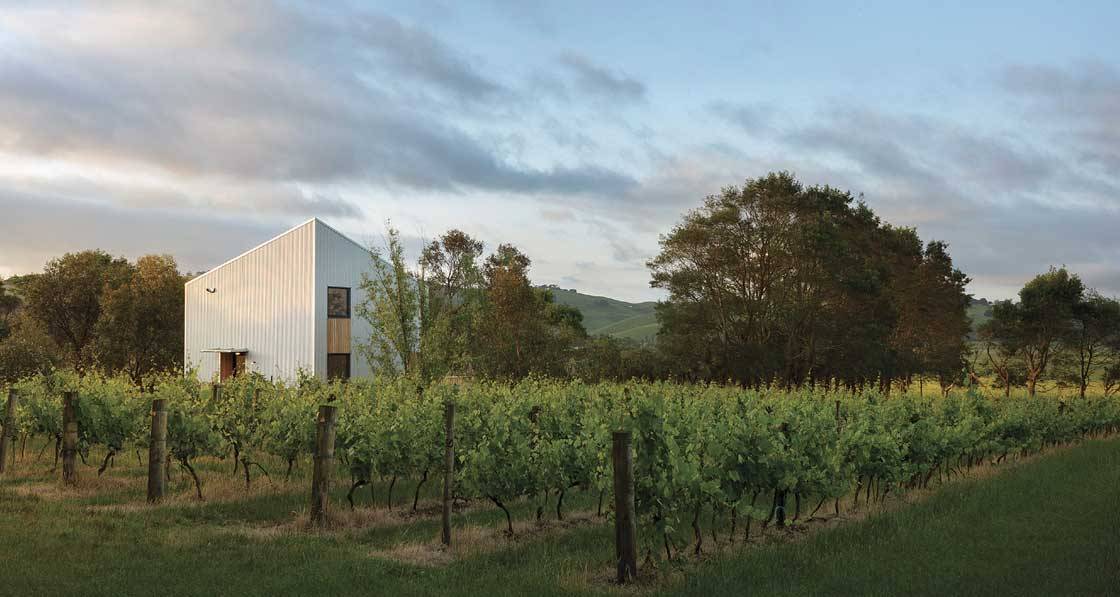 Photos: Chris Neylon Photography
International - Issue 33
This issue features an off-grid passive house situated on a ten-acre vineyard, in south-eastern Australia.
This article was originally published in issue 33 of Passive House Plus magazine. Want immediate access to all back issues and exclusive extra content? Click here to subscribe for as little as €10, or click here to receive the next issue free of charge
Sited on a ten-acre vineyard in sunny south-eastern Australia, this elegant new off-grid passive house serves as a part-time residence for the farm's two owners. The couple, who are both nearing retirement, were keen to build a home on the site to avoid endless one and a half hour commutes from Melbourne but were anxious to minimise the ecological footprint of any dwelling.
The brief was to create a simple, modest one-bedroom dwelling to a tight budget, and with minimal impact on the vineyard. Some would argue that building a second dwelling is never truly sustainable, but designer Sven Maxa, of Maxa Design, says: "It has been said, that the most sustainable building you can build, is the one that you don't build. If this is true, then building small is perhaps the next best thing."
As such, the finished house has a footprint of just 64 m2 and a floor area — excluding the basement wine cellar — of 96 m2. It has just one bedroom, plus a Japanese-style tatami room in the loft where guests can sleep, as well as a generous outdoor deck for sitting out on the mild summer evenings.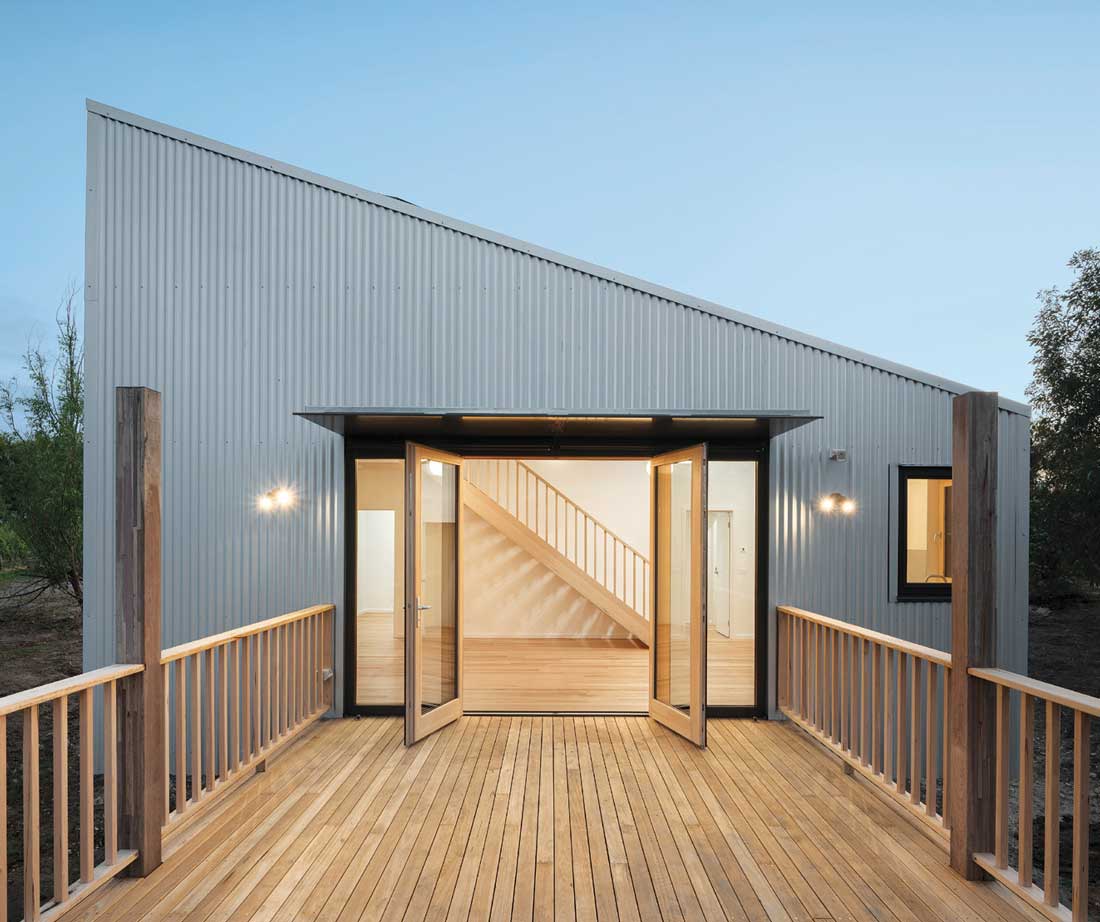 Simplicity stands the test of time, and this design echoes that sentiment
Maxa says: "Marrying a very small footprint to the world leading passive house standard ensured a highly efficient home, powered entirely by solar PV and batteries, that has been constructed almost entirely of Australian FSC timber framing and corrugated steel cladding."
Indeed, the dwelling is fully off grid, with its own wastewater treatment system, rainwater collection, greywater recycling, and heat recovery ventilation unit. Ensuring the house could be fully powered by the 4.5 kW solar PV array meant that, in terms of kitchen appliances, the owners had to forego anything except a fridge, induction cooktop and oven.
The airtight timber frame structure is insulated with glass wool, and windows are triple glazed timber units, clad in aluminium. Overall, the neatly detailed, farm aesthetic of the design provides a smart yet sensitive addition to the vineyard landscape.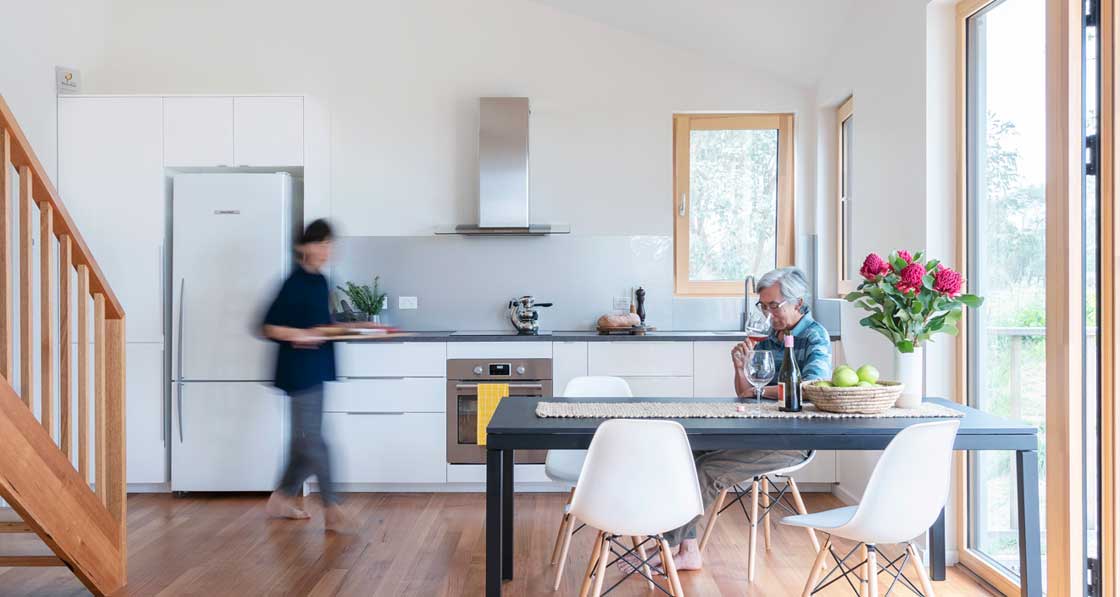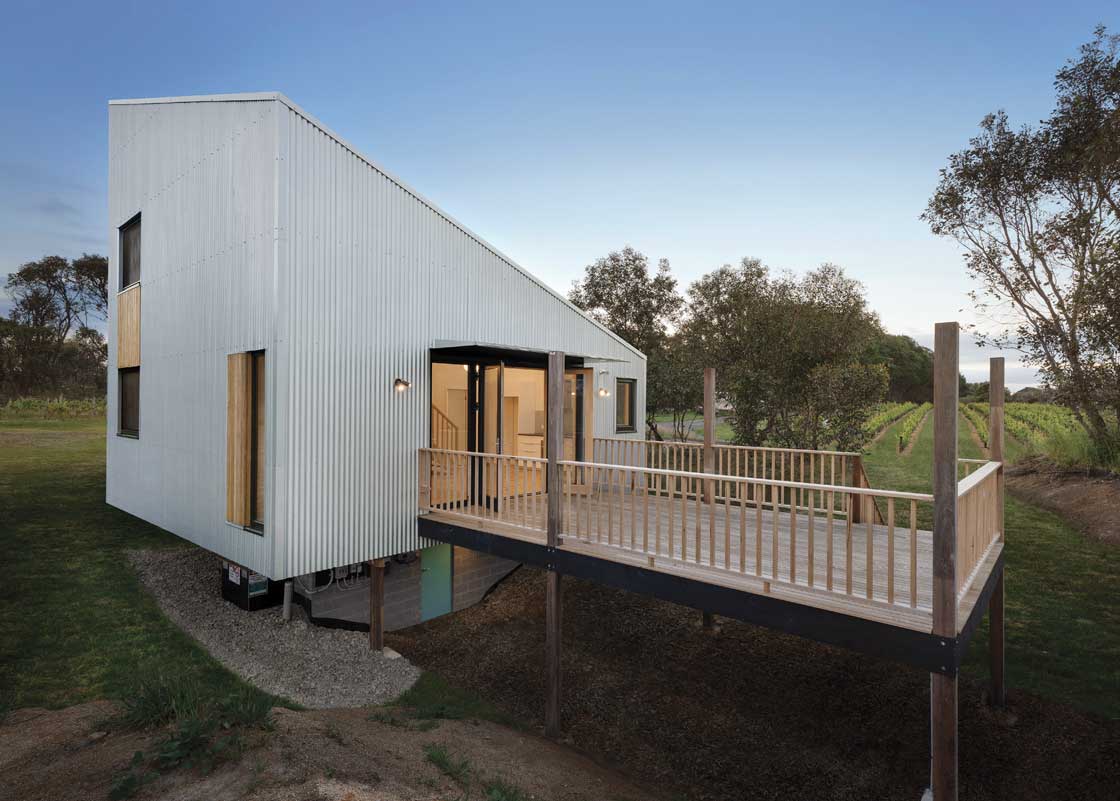 "Simplicity stands the test of time, and this design echoes that sentiment," says Maxa. "There is nothing convoluted or contrived with this project, it is simply designed, simply detailed, with minimal interruption to the site."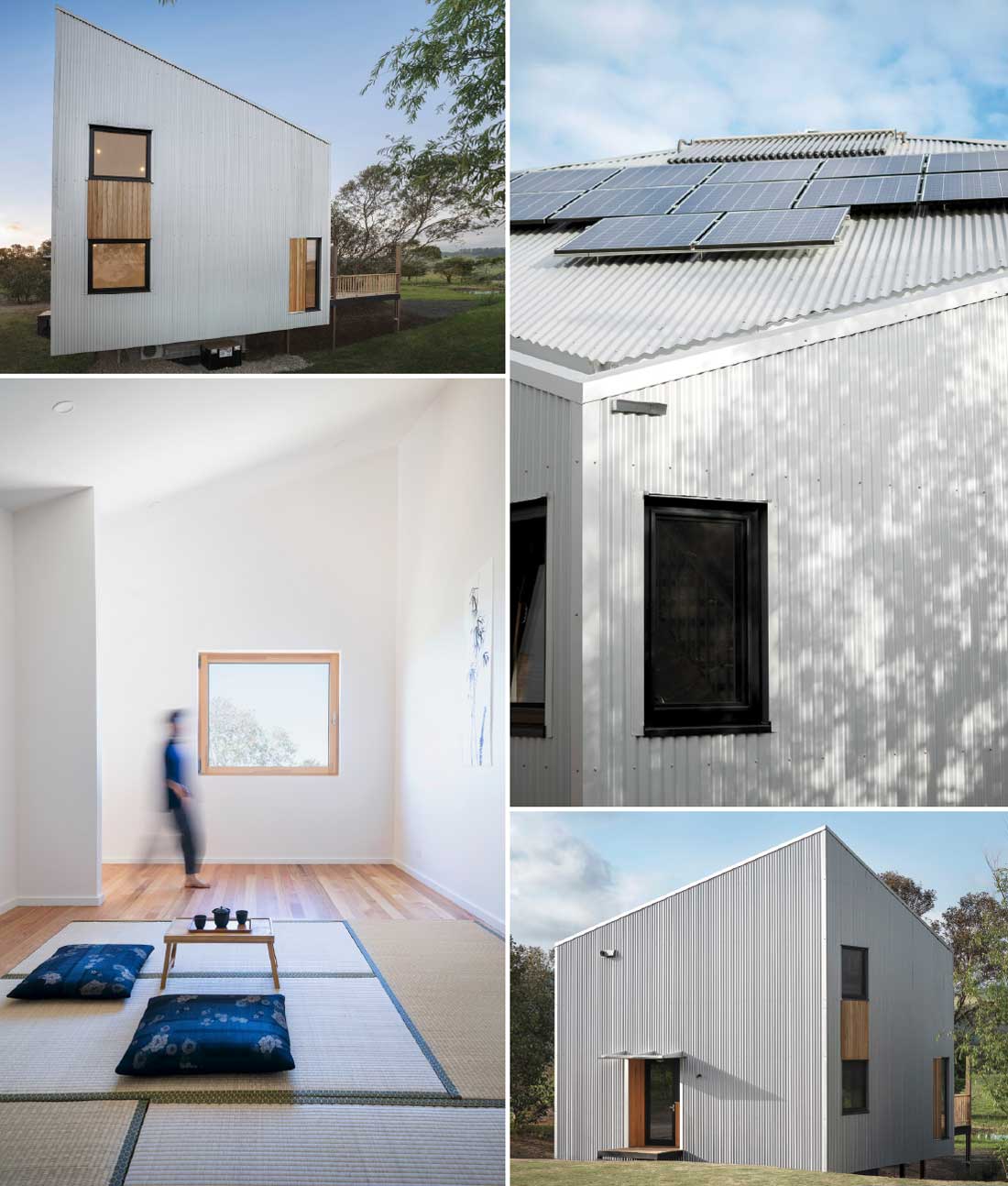 Image gallery
Related items