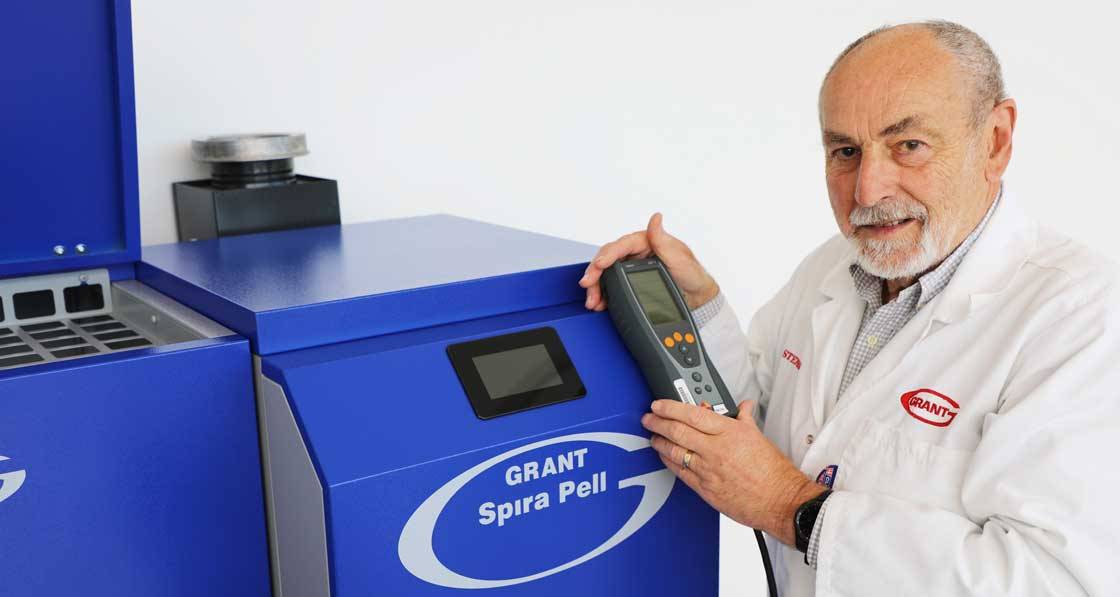 Grant Founder Stephen Grant with the Grant Spira Pell condensing wood pellet boiler

News Desk
Grant launches Spira Pell condensing wood pellet boiler model
Leading heating technology manufacturer Grant has launched its new Spira Pell condensing wood pellet boiler.
This article was originally published in issue 43 of Passive House Plus magazine. Want immediate access to all back issues and exclusive extra content? Click here to subscribe for as little as €15, or click here to receive the next issue free of charge
The Offaly based company said the ultra-high efficiency condensing, modulating and self-cleaning wood pellet boiler offers a sustainable, low carbon heat source for homeowners.
Grant said the units' use of indigenous wood pellets offer a truly environmentally friendly heating solution. Designed and manufactured in Birr, Co. Offaly, the Spira Pell range is made using high grade steel and stainless steel, with the same simplicity of operation of any boiler type and is available in outputs from 5 kW to 33 kW.
The original Spira was launched in 2011 and was the world's first condensing wood pellet boiler. The new Spira Pell model will include some new and improved features including a universal hopper, rapid ignition and user-friendly digital display.
For over 40 years, Grant has continued to advance its range of highly efficient heating technologies to help future-proof homes for their changing heating needs. "As homeowners continue to be faced with the spike in fuel prices, the launch of the new wood pellet Spira Pell model is just another example of our commitment to understanding exactly what our customers need and the current home heating landscape," said Stephen Grant.
Of course, like all heating technologies certain solutions are more suitable for some homes over others. Given the high space requirement needed for a Spira Pell boiler model compared with conventional fossil fuel boilers, small urban properties are highly unlikely to be able to accommodate a larger biomass boiler, hopper and buffer vessel. Therefore, Grant said these property types are better suited to other renewable heating technologies, like the Grant A+++ Aerona3 R32 air-to-water air source heat pump.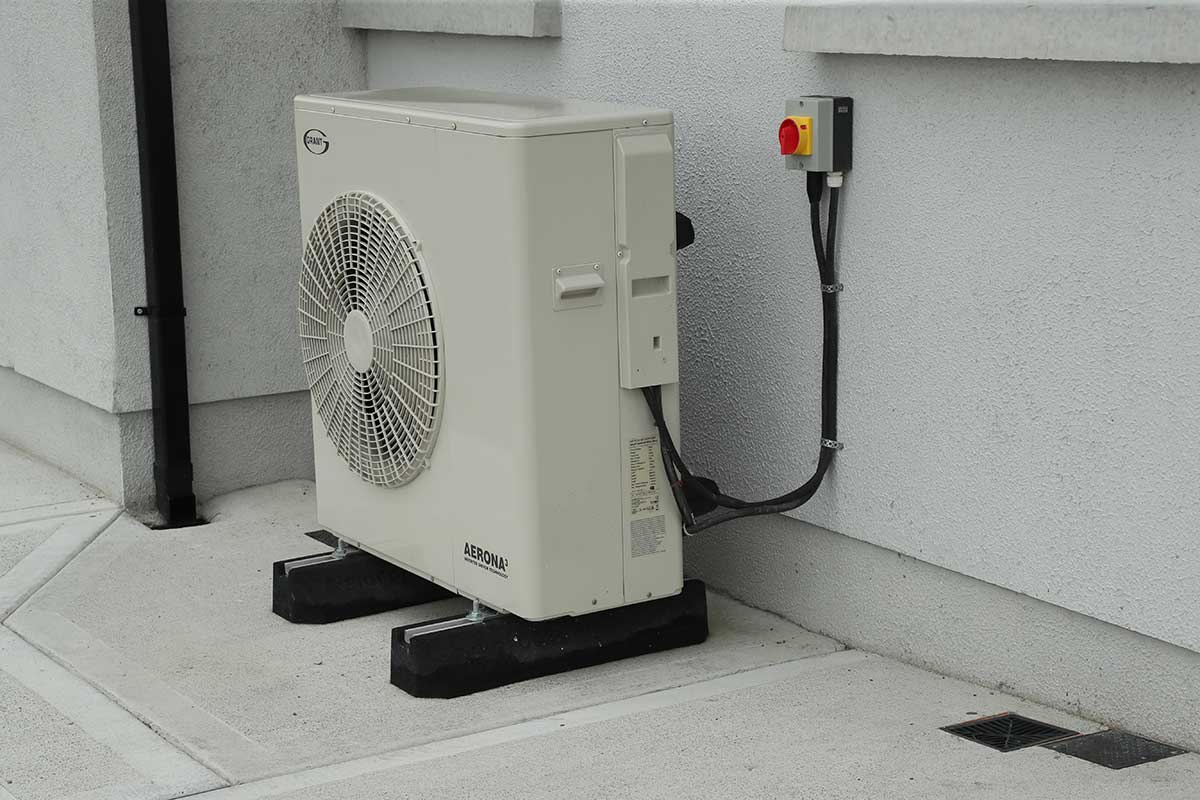 The Grant Aerona³ R32 air to water air source heat pump
Grant said its most popular renewable heat source, the award-winning A+++ Aerona3 R32 heat pump, is a great option for those with less space at their property but who are still looking for a fossil fuel alternative. The Aerona3 is available in four outputs of 6 kW, 10 kW, 13 kW and 17 kW, and benefits from a cleaner, more environmentally friendly performance. The Grant Aerona3 R32 air-to-water heat pump range is also capable of lowering a property's overall carbon footprint, which will ultimately help to achieve NZEB building standards.
Grant has operated at the forefront of the heating industry in Ireland through its design and manufacture of its diverse portfolio of innovative heating solutions. The focus on sustainability is a priority for the company along with helping homeowners throughout Ireland on the journey to achieving de-carbonisation.
Visit www.grant.eu for more information on Grant's range of innovative heating solutions. You can also follow Grant on Facebook and Twitter @GrantIRL or Instagram @Grant_IRL
Last modified on Tuesday, 14 February 2023 11:48